Moist and Refreshing Water Type
The texture of water-type that holds moisture is not sticky or glossy.
It gets absorbed into the skin quickly and delivers moist and refreshing energy.
Lifting Effect Filled with Moisture
By providing hyaluronic acid to the skin with reduced elasticity
from diminished moisture in the skin, it fills the skin
with strong hydration and helps improve elasticity.
Excellent Skin Support Strengthening Effect
It contains 90% high-concentration collage extract that tightly fills
the support layer of the collapsed skin to create firm elastic skin.
90% Collagen Extract
It contains hydrolyzed collagen that fills the skin with nutrition
and cares for firm skin to nurture smooth and shiny skin.
(The above content is limited to the characteristics of the raw ingredients.)
Texture
The water formulation that holds moisture spreads lightly
and is absorbed into the skin quickly to give moisturization.
Recommended for these people!
✔ Those that wants immediate moisturizing effect
✔ Those that needs skin elasticity due to decreased skin elasticity
✔ Those worried about eye wrinkles and smile lines
✔ Those who want to see wrinkle improvement effect
✔ Those looking for safe ingredients of non-irritating product
HOW TO USE
Smooth out the skin texture with the toner and
use a spoid to lightly apply on the face for absorption.
STEBLANC Collagen Line Introduction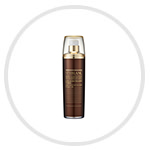 Collagen
Firming Toner
# skin elasticity
improvement
115ml /59,000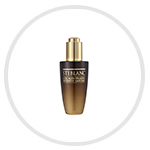 Collagen Firming
Intensive Ampoule
# nutrition supply
# moisturization
50ml / 57,000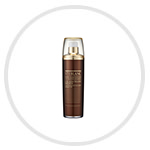 Collagen
Firming Emulsion
# moisture recharge
115ml / 59,000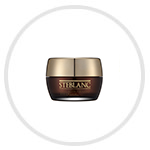 Collagen Firming
Eye Cream
# eye wrinkle care
# eye moisturization
35ml / 47,000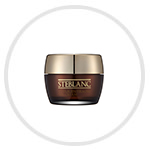 Collagen Firming
Gel Cream
# add skin moisture
# skin moisturization
55ml / 50,000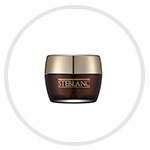 Collagen Firming
Rich Cream
# add skin moisture
# skin moisturization
55ml / 50,000