Adds Vitality to Tired Skin
The elastic and nutritious concentrated texture nurtures dry skin
into moisturized and smooth skin the moment it is applied.
Customized Nutrition Solution for Skin Vitality&Elasticity
The formula containing panthenol and trehalose provides rich moisture and
nutrition to sensitive skin to improve it into firm and revitalized skin.
Excellent Skin Regeneration Enhancement Effect
This is a repair ampoule that contains black snail ingredient and
20 types of plant ingredients to recover the vitality of your natural skin.
7,751ppm Snail Extract
Snails have the ability to heal themselves if their skin gets damaged or if their back shell gets broken.
Mucin, the mucus that trails behind where a snail passes, helps to heal wounds,
regenerate skin, prevent aging, and strengthen skin moisturizing power.
(The above content is limited to the characteristics of the raw ingredient. )
Texture
The elastic and nutritious concentration texture of the snail
extract presents moisture to dry skin immediately when applied.
Recommended for these people!
✔ Sensitive skin that needs soothing due to external stimulation
✔ Those concerned with dull skin tone
✔ Those who want a safe product with no irritation
✔ Those cornered with dry and tired skin
✔ Those who want quick wrinkle improvement effect
HOW TO USE
After using a toner in the morning and evening after face wash,
take an appropriate amount in the next step and apply gently over the entire face.
STEBLANC Black Snail Line Introduction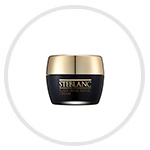 Black Snail
Repair Cream
# skinregeneration
# allinonecream
55ml /53,000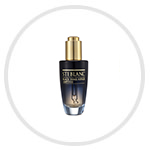 Black Snail
Repair Ampoule
# nutritionsupply
# moisturesupply
# smoothskin
50ml / 55,000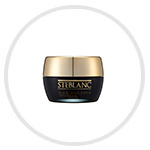 Black Snail
Repair Eye Cream
# Fineeyewrinklecare
# eyerevitalization
35ml / 47,000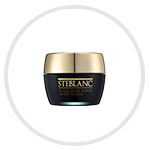 Black Snail
Moist Cream
# finewrinklecare
# skinhydration
# elasticskin
55ml / 60,000