Long Lasting Elasticity Nutrition Cream
It is a nutrition cream with a rich cream formulation that has excellent hydration and
moisturization and delivers fully packed moisture to the skin to maintain hydration for a long time.
Powerful Fine Wrinkle Care Solution
The high-content of collagen extract increases the ability to retain water inside
the skin to have a volume firming effect that is lacking in skin with a lot of fine wrinkles.
High-Nutrition, High-Elasticity Multi-tasking Rich Cream
The highly moisturizing emollient and moisture barrier polymer fill the skin with
nutrition that it is lacking and at the same time helps improve the elasticity of saggy skin.
59% Collagen Extract
It contains hydrolyzed collagen that fills the skin with nutrition and
cares for firm skin to nurture smooth and shiny skin.
( The above content is limited to the characteristics of the raw ingredients.)
Texture
The thick and elastic texture gives the skin rich moisture and nourishment for a long time.
Recommended for these people!
✔ Those worried about the increasing fine wrinkles
✔ Those with skin that lost elasticity due to the lack of nutrition and moisture inside the skin
✔ Those looking for a nutrition cream with excellent hydration
✔ Those who want wrinkle improvement effect
✔ Those looking for safe ingredients of non-irritating product
HOW TO USE
At the end of the basic stage, take an appropriate amount and
apply evenly all over the face and help absorb gently.
STEBLANC Collagen Line Introduction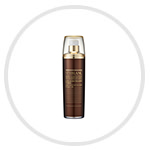 Collagen
Firming Toner
# skin elasticity
improvement
115ml /59,000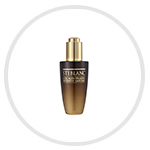 Collagen Firming
Intensive Ampoule
# nutrition supply
# moisturization
50ml / 57,000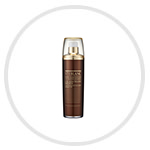 Collagen
Firming Emulsion
# moisture recharge
115ml / 59,000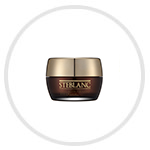 Collagen Firming
Eye Cream
# eye wrinkle care
# eye moisturization
35ml / 47,000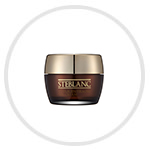 Collagen Firming
Gel Cream
# add skin moisture
# skin moisturization
55ml / 50,000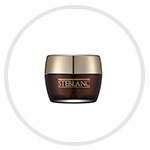 Collagen Firming
Rich Cream
# add skin moisture
# skin moisturization
55ml / 50,000