Delivers Elastic Nutrition to the Skin
It presents nutrition to stretched out skin through the high nutrition concentration of
yam root derived from nature.
Correction! Re-Shape
The fantastic combination of elastic and sticky snail ingredient lifts and tightens
the face as if it's correcting the outline of the face.
Youthful Skin with Vitality
It satisfies dull areas with wrinkle concerns with the whitening and
wrinkle improvement functional ingredients.
6,676ppm Snail Extract
Snails have the ability to heal themselves if their skin gets damaged or if their back shell gets broken.
Mucin, the mucus that trails behind where a snail passes, helps to heal wounds, regenerate skin,
prevent aging, and strengthen skin moisturizing power.
(The above content is limited to the characteristics of the raw ingredient. )
Texture
The elastic thread-like formulation that tightly stretches like a thread
firmly adheres to the skin and delivers elastic nutrition to the skin.
Recommended for these people!
✔ When you want to recover vitality to dull and dark skin
✔ Those who want quick wrinkle improvement effect
✔ Those who want a safe product with no irritation
✔ Those looking for a cream that gives you a massage-like effect at home
✔ Those concerned about rough skin due to the lack of moisture in the skin
HOW TO USE
Take an appropriate amount and apply gently over the entire face
for absorption as if you are massaging.
STEBLANC Black Snail Line Introduction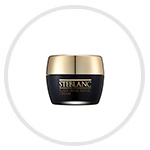 Black Snail
Repair Cream
# skinregeneration
# allinonecream
55ml /53,000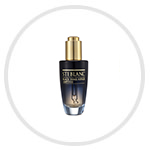 Black Snail
Repair Ampoule
# nutritionsupply
# moisturesupply
# smoothskin
50ml / 55,000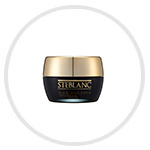 Black Snail
Repair Eye Cream
# Fineeyewrinklecare
# eyerevitalization
35ml / 47,000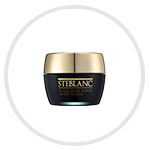 Black Snail
Moist Cream
# finewrinklecare
# skinhydration
# elasticskin
55ml / 60,000